Sales Director Profile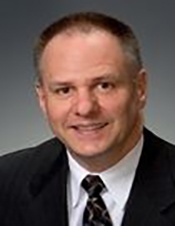 DON SCHIN
SALES DIRECTOR
Don brings an extensive business career to Pro Quality Cleaning. After 23 years with two fortune 500 companies in various global industries, Don stepped out on his own to begin as a master franchisee for a business coaching franchise. Additionally, Don owned several other businesses of his own or in partnership. In 2015 Don divested himself of most of these business interests and is now a franchise consultant in addition to his sales responsibilities with Pro Quality Cleaning.
Don is deeply involved in his community through non-profit board memberships including Vice Chair of the largest rescue mission in Harrisburg PA. He also serves as Chaplain for the local AA Baseball organization.
He has been married for 37 years with 2 grown children and 3 grandchildren.