Medical Facility Cleaning Services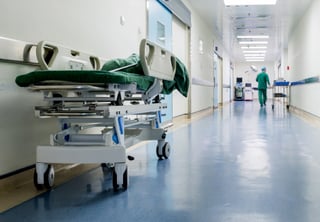 Pro Quality Cleaning is a full-service commercial janitorial company that offers a complete range of cleaning services to help keep your medical facility clean. As industry professionals, we take responsibility for the cleanliness of your facility, offering you guaranteed satisfaction. Your medical facility needs to be thoroughly cleaned, sanitized, and disinfected everyday. The health and well-being of your patients, staff, and visitors depends on it.

We Do More Than Just Clean Your Medical Facility
Our Mission is to provide comprehensive janitorial services to commercial facilities while maintaining a fair pricing structure and developing long term business relationships.

Medical Services We Provide
Daily janitorial cleaning
Terminal cleaning
Surface disinfection
Chlorox 360 Disinfection program

Facilities We Service
Medical offices
Urgent care facilities
Outpatient facilities
Surgery centers
Physicians' offices
General practitioners offices
Laboratories
Rehabilitation centers
Dental offices

Benefits Of Outsourcing Your Janitorial & Maintenance Needs
Achieve cost savings without losing quality of cleaning
Improved cleaning and responsive service
Allow your staff to focus more on your patients
Partner up with a cleaning company who is an expert in cleaning

We Can Help Provide Your Medical Facility With…
A cleaner and healthier medical facility
Specialized cleaning for patient rooms, hallways, restrooms, and more
Disinfect high traffic areas to help kill illness-causing germs

If you are even considering outsourcing any of your janitorial needs — large or small — please contact us for a no-obligation comparison. Our goal is to be your long-term janitorial service provider.