Full-Service Commercial Cleaning Services
At Pro Quality Cleaning, we believe in building long-term relationships with our customers, employees, and vendors. We are one of only a few truly full-service janitorial companies in the cleaning industry. Our wide range of services include office cleaning, industrial cleaning, floor cleaning, carpet cleaning, restroom cleaning, window cleaning, and more. Our York location proudly serves York, Dover, Thomasville, Red Lion, Spring Grove, Seven Valleys, Wrightsville, and more.
We believe that successful business relationships are built on good communication and understanding our customers' needs, which is why we provide all of our potential clients with free estimates that are customized to your needs and trouble areas. Our President, Nick Carter, will even sit down with you personally to create a customized cleaning plan tailored to your business.
---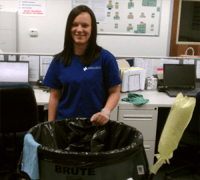 Office Cleaning
At Pro Quality Cleaning, we strive to provide consistent janitorial services on a regular basis. We understand that your office is a critical space where client meetings are held and key decisions are made. It is often the space where your customers develop their first impression of your business. For that reason, and many others, our professional janitorial and office cleaning goes far beyond simply emptying trash and re-stocking the restrooms. We will identify "Areas of Opportunity," do regular inspections, and always provide you with clear and consistent communication.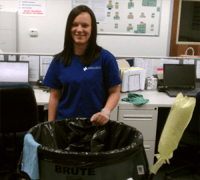 ---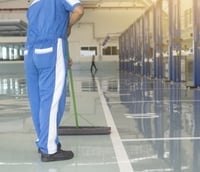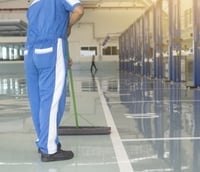 Industrial Cleaning
Our industrial cleaning services cover all sizes and types of facilities, from warehouse cleaning, manufacturing plants, educational facilities, airports, and energy centers. These large spaces require comprehensive cleaning that will adhere to your schedule and to your safety standards. Industrial Cleaning services include high dusting, industrial equipment cleaning, cement floor cleaning, power washing, degreasing, cleaning of overhead bays and windows, and may also include warehouse sweeping and restroom deep-cleaning usingour Kaivac "No Touch" cleaning system.
---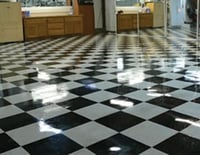 Floor Care
Pro Quality Cleaning offers a number of floor care options to fit your facility's needs. Whether you're looking for your vinyl composite tile flooring to be stripped & re-finished, polished periodically, or your tile and grout cleaned, we have the qualified technicians for the job!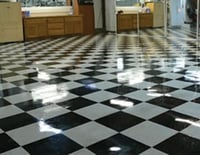 ---
---
"Pro Quality has been filling our cleaning services for a few years now, and the professionalism is outstanding. I have worked / talked to several other cleaning companies and they wasn't even close to the standards or pricing that Pro Quality has consistently demonstrated with our company we are extremely satisfied with the services were getting, I believe were going to keep them around for a long time to come.
Thank you for all your hard work Pro Quality outstanding job!!!!"
- Cathy Wise (Suzuki Motor)
---
Carpet Cleaning
Regular office carpet cleaning is essential for maintaining a professional, healthy atmosphere. Routine, periodic, and restorative maintenance services of carpet are all key to extending the life of your carpet, improving your indoor air quality, and reducing visible wear and tear. Pro Quality's carpet cleaning services include vacuuming, hot water extraction, rotary shampooing, low-moisture bonnet cleaning and more.
---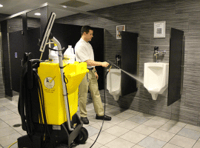 Kaivac Restroom Cleaning
Pro Quality Cleaning's Kaivac Restroom Cleaning is ideal for schools, colleges, airports, convention centers, stadiums, hospitals, factories, warehouses, movie theaters, and large professional office buildings. Our "No Touch" cleaning system and processes are designed to remove the maximum amount of bio-pollution and sources of odor by utilizing specialized chemicals and equipment.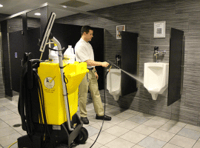 ---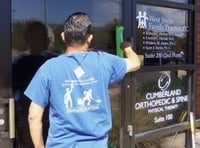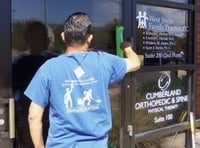 Window Cleaning
With our personalized window cleaning program, we can provide the top-notch shine and clarity to your windows that your business deserves. We use professional window cleaning tools and can set your facility up on a regular schedule or complete a one-time service.
---
"Pro Quailty Cleaning does an amazing job! They are timely, efficient and provide a quality service. They are always super friendly and very accommodating. Our floors always look fantastic when they are finished! Would definitely recommend them.
-Nicole Miller (Cornerstone Coffeehouse)