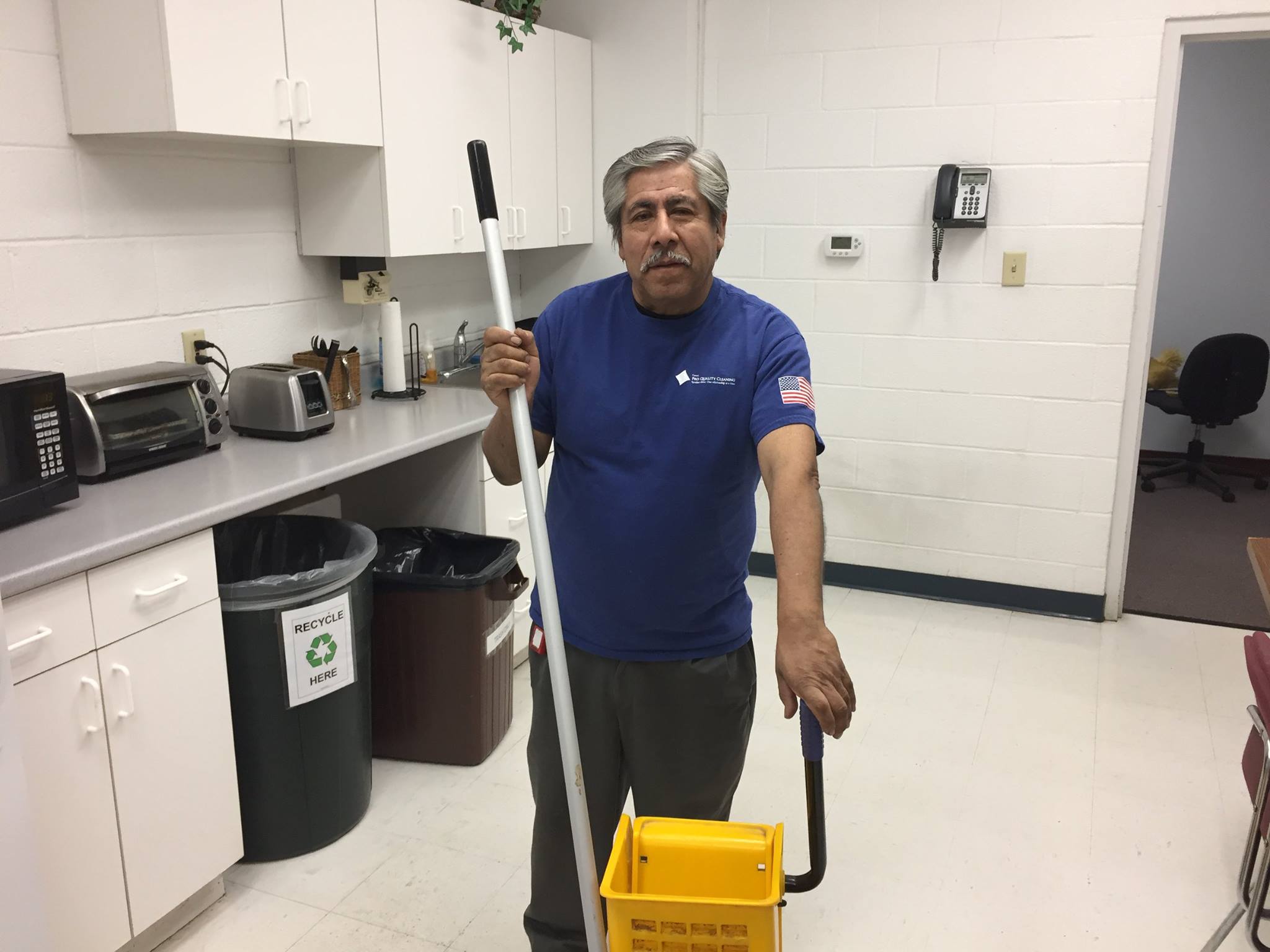 We would like to recognize and thank employee Viviano.

Please meet Viviano, a valued employee of Pro Quality Cleaning since 2011. He has cleaned multiple buildings for us during the last seven years and works five days per week. In the past he has sometimes even worked seven days per week!
Viviano is originally from Peru and has been working here in the United States for 18 years. He works very hard to support his family and enjoys working in the cleaning industry.
What is most remarkable is during the last seven years he has worked for us, HE HAS NOT MISSED A SINGLE DAY OF WORK! Not only that, but our customers have remarked how well of a job he does cleaning.